Miami's Best Beaches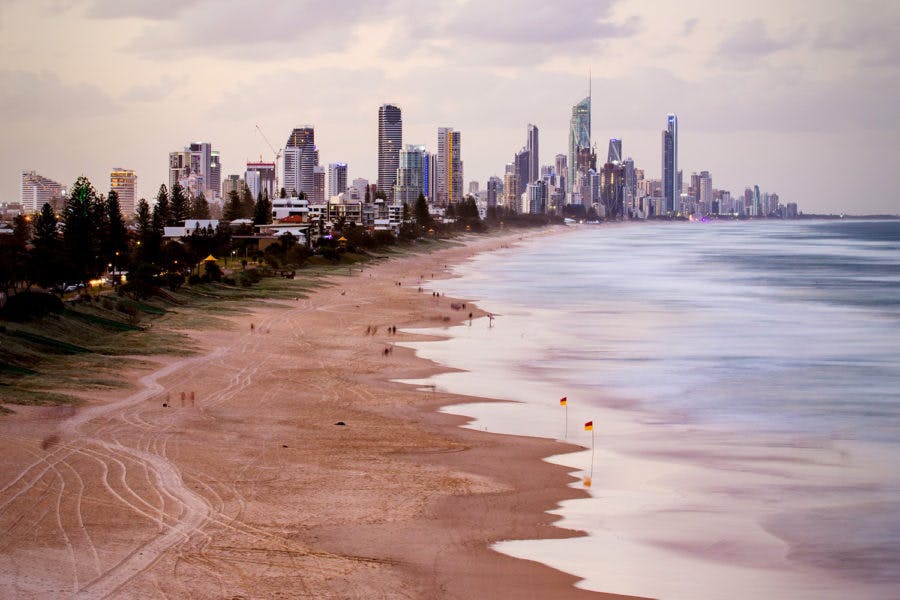 Imagine yourself spending tomorrow morning deep-sea fishing or snorkeling in the crystalline blue water of the Western Atlantic. For some folks, just hearing the ocean waves ride alongside a seashore is like a little slice of heaven. The Atlantic shoreline that makes up southeastern Florida ranks as one of the most beautiful stretches of shoreline in the nation. Moreover, many of the established beaches found alongside this coastline are considered desirable tourist destinations. What beaches are the best places to experience the stunning natural beauty found alongside the shoreline of the sunny state of Florida? Read on to discover a few of Miami's top-rated or best beaches of South Florida:

South Beach
Many tourists and locals will agree that the World-famous South Beach tops any other beach in South Florida. The World-famous South Beach, referred to by the locals as SoBe, defines much of the lower part of the Florida peninsula. Outside of being a magnificently beautiful and white sand beach, South Beach is well known for its abundance in people-watching and international flare. Experience international tastes by dining at one of the restaurants or merely walking the beach shore to hear the echoes of various languages spoken amongst the residents or tourists, such as Spanish or German. The skyline of Ocean Drive, alongside South Beach, has been featured in numerous television shows. Moreover, the World-famous South beach is also well known for its trend-setting demeanor and annual hosting of the MTV music award shows. Furthermore, the World-famous South beach has referred to by some as an architect's paradise, boasting art deco building as part of the iconic role of the city.
Lummus Beach
Are you looking for nothing but blue water and the finest soft white sand glistening in the hot summer sun? Then surely Lummus Beach is the place you want to be. Popular past time activities at this beach include beach sports such as volleyball and swimming. Lummus Park and the adjacent Lummus Beach, located centrally on alongside the south shore, is another destined beach of Miami, FL. Lummus Beach also referred to by the locals as Glitter Beach, is one of the busiest beaches of South Florida. Lummus Beach, hence, where it got its nickname Glitter Beach, is where many of the fashion models come to pose for their photoshoots. The adjacent park to the beach provides excellent facilities too, providing clean showers, restrooms, and metered parking can be found along Ocean Drive here as well. Furthermore, if you thought it couldn't sound any better than this, Lummus Park Beach is one of Miami's dog-friendly areas. Dogs are permitted on the beach 24 hours a day, year-round.
Surfside
Next, travel north alongside the coastline from Lummus Beach about eight miles to a town that eludes to more of a small beach town vibe, also known as, Surfside. Locals have even referred to Surfside as one of South Florida's "coolest" beach towns. This beachfront enclave, less than a mile long, is filled with impressive restaurants and vibrant community. Every first Friday of the month, Surfside hosts communal beach parties for both residents and tourists to attend. At these municipal beach parties, you can listen to music, feast, and partake in several kid-friendly activities occurring as well during this time. As part of the impressive restaurants within this beachfront enclave, be sure to check out while you are there, and right in the heart of Surfside, an all-kosher dairy gourmet artisan bistro restaurant called, Rustiko. If you're looking for a Surfside Kosher Italian restaurant, then look no further, as Rustiko is your restaurant to make it happen. Rustiko offers simple, rustic, Italian cooking at its finest, combined with excellent service and dining ambiance. Additionally, if you are looking to cater to a special event in South Florida, Rustiko provides Surfside Kosher catering service, as well.
The crystal-clear waters and sandy beaches alongside the Miami shoreline are a must-see for any visitor. Even the locals would contend, these beautiful beaches are tourist hot spots that never get old. Whether people-watching or partaking in some fun in the sun activity, there's always something hip or trendy happening at one of the Miami beaches in the sunshine state of Florida. South Beach is one of the iconic beaches known to the world but travel alongside this beaches shore, to a more centrally located, yet still busy beach, known as Lummus Beach. Be sure to keep trekking up the coast where Miami's quieter and settled places are waiting for you, in and throughout alongside the shoreline. Furthermore, when the sound of the most exceptional Italian food in town starts ringing a bell, be sure to explore the Miami neighborhood beach town of Surfside to dine out at a restaurant called Rustiko, for a truly unforgettable Italian dining experience.