Surfside, Florida and Amazing Family Attractions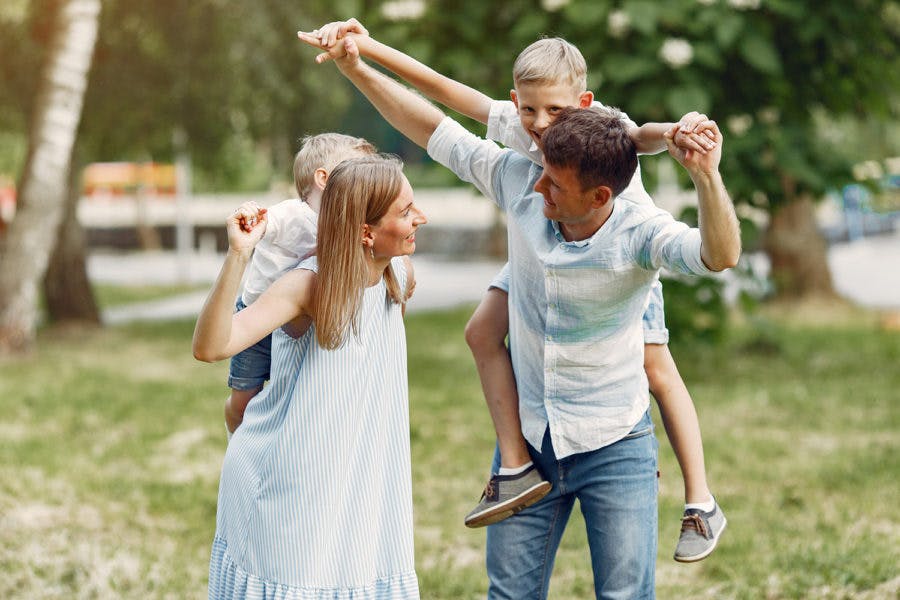 Having the Time of Your Life With Family in Sun-Kissed Surfside, Florida
Surfside is the name of a Florida town that's as delightful and fun as it sounds. It's a bright Miami-Dade County community that has a stunning oceanfront locale on its side. It's a town that is a big deal among people who like enjoying leisurely and refreshing strolls. Close to 6,000 individuals in total reside in idyllic Surfside at this time. If you're in the midst of planning an incredible, relaxing and rewarding getaway with your entire family in Florida, then you cannot go wrong with a trip to Surfside. That's because it's home to seemingly countless attractions that all of the members of your household are sure to appreciate.
Surfside Park
Do you want to have the time of your life anywhere in Surfside? Do you want to do so alongside your most cherished people on the planet? If you do, then it may be the right time for you to check out Surfside Park on Bay Drive in the middle of the community. Young children are sure to appreciate some time at this park. That's due to the fact that it's home to a playground that can keep them occupied and entertained for hours at a time. Children who want to hang out on slides and swings can have fantastic times. The same thing goes for those who want to revel in monkey bars.
Families who want to bond under the gentle glow of the sun in the community can also have fun at Surfside Park. It has a sizable area that's chock-full of green and dense grass. This place can be fantastic for picnics. It can be fantastic for people who are in the mood to run and even participate in games that involve balls.

Leisurely Harding Avenue Walks
Walking is one of the best forms of exercise out there. It can fun to walk all by yourself. It can be even more fun to walk in the company of everyone else in your family. Families that are hanging out in Surfside won't be able to say no to tranquil yet thrilling Harding Avenue walks. If you go for a walk on this avenue, then you'll be able to bask in the wonders of nature that's breathtaking. You'll be able to check out all kinds of businesses as well. If you want to walk past countless restaurants, boutiques and beyond, then you cannot top this Surfside option. People who walk in the area can pass beauty salons, dining establishments and the whole nine yards.
Cycling
Walking isn't the sole form of exercise that's available to families who are vacationing in Surfside. That's because cycling is another popular choice. If you want to rent a bicycle in Surfside, you can easily do so. You can actually rent bicycles for everyone in your family. Biking in front of the water can be a joy. Biking at Surfside Park can be a joy as well. If you want to get fresh air in Surfside, it may be fun and rewarding to go cycling with all of your family members before tucking into a fantastic and filling meal together.
Surfside Beach
What can be more exhilarating and rewarding than a trip to the beach alongside your entire family? If you want to make the most out of a warm and bright day in Surfside, then you cannot top an outing to Surfside Beach. The boardwalk is immaculate and is ideal for families that want to hang out together while walking and talking. It can be ideal for family members who want to wax poetic about the pale sands that are right in front of them.
If you're in the mood to go into the cool and refreshing water for a swim, Surfside Beach is waiting for you and for all of your loved ones. If you're in the mood to sunbathe for a while and feel warm and at ease, the same thing goes. If you get to the north section of the beach, you may want to think about getting your bicycle rental ready. That's because it features a stunning bike path.
Once you're through having a terrific time at the beach, it won't take you a long time to get back to all of the action with the shops, restaurants and beyond. You'll be able to walk back with your family members in a few short minutes.
Remember, too, that this beach has more than just a superb biking path. It also has a jogging trail that can be terrific for family members who want to get fit together. If you have to leave after your day of fun in the sun, you can take a bus that will get you all back to vibrant Miami Beach.
Eating Well
No family trip to Surfside is complete without a fantastic meal or two. If you're searching for a kosher Italian restaurant in Surfside that your family members will all appreciate, you can check out Rustiko, a chic and elegant "artisan bistro." The menu at Rustiko consists of all sorts of mouthwatering favorites. Some examples of these are eggplant parmesan, salmon carpaccio, smoked caprese pizza, ricotta tortelloni, vegetable lasagna, pumpkin ravioli and, last but certainly not least, mushrooms panzerotti. If you want to savor a kosher pizza restaurant in Surfside, you cannot go wrong at Rustiko, either. Its choices in pizzas alone are more than abundant. If your family members are in the mood specifically for the famed Italian pies, you have plentiful amazing and tasty options. You can pick between spinach and egg pizza, mushroom pizza, truffle pizza, goat cheese pizza, fig and cheese pizza and even broccoli pizza. If you want to sit down in a cozy and fashionable environment with your favorite folks in the world, you can head to Rustiko for a superb dinner with the family in tow. People often head to the eatery in the company of their family members. It has a tranquil atmosphere.