Terrific Attractions and Dining Options Are Plentiful in Beautiful Miami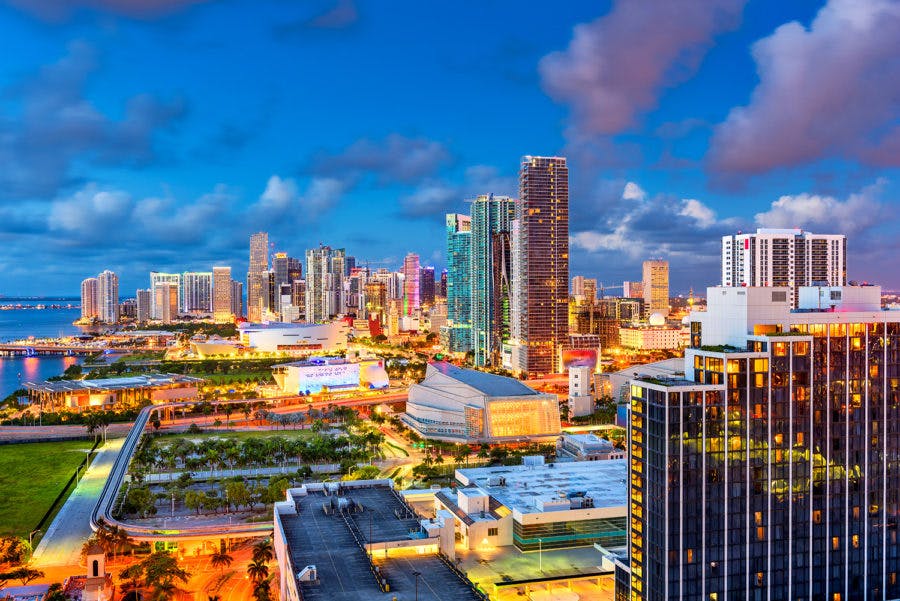 Miami, Florida is one of America's most popular vacation destinations, welcoming millions of visitors every year to its gorgeous beaches and exciting attractions here in the aptly named Sunshine State. With comfortable, tropical weather year-round, tourists and residents alike can find an almost endless number of great things to see and do here; economical to world-class lodging accommodations to choose from; and an extraordinary array of outstanding dining options, with every cuisine known to mankind right here, nearby wherever the guest may be.
Planning ahead with advanced reservations
If you may be planning on a trip to Miami or Surfside, FL in the near future, you quite naturally will soon (if you haven't already) start planning on making reservations and purchasing tickets for the trip. The sooner you can book such things as lodging accommodations, airline reservations, car rental arrangements and the like, the better. And another variable that thorough trip planners sometimes research, outside of attractions and activities they would be interested in while on vacation, is where they may look forward to dining.
MAKE SOME AWESOME KOSHER CUISINE AN IMPORTANT PART OF YOUR DINING PLANS
If while in South Florida you may be interested in partaking in a fine kosher Italian restaurant, be sure to visit Rustiko Miami in Surfside, FL. Rustiko Miami is a kosher dairy gourmet artisan bistro restaurant serving up a wide variety of delicious pastas and pizza. With a great number of small plates selections, soups, salads, and large plates to look over along with the very popular "From The Wood" pizza choices, everyone in the dining party can find something they'll really enjoy.
OH SO MANY TERRIFIC ATTRACTIONS TO CHOOSE FROM DOWN HERE
Whether your interests lie in more sedentary activities like local tours, getting some sun by the hotel pool or on one of the area's beautiful beaches and the like, or more heart-pounding activities like full adrenaline, high-speed boat trips, Miami has it all. Many area visitors enjoy doing a little bit of both, and a whole lot more, as there are activities to suit everyone's preferences (and perhaps tolerance levels!)
Sightseeing tours and cruises give visitors a great in-depth look around the area
If you really want to get a feel for much of what the Miami area has to offer, take a sightseeing bus tour early on in your trip. You may really get good ideas of what you may want to see more of in Miami this way later on. One terrific sightseeing tour to try is Miami To The Max!, a 4-hour experience that includes a luxury bus tour of Miami Beach and Miami, and walking tours of the Art Deco District, Wynwood Walls, and Little Havana. The company provides unlimited free bottled water, a map, and more.
To get a really unique look at Miami from a different perspective, take a sightseeing cruise in Biscayne Bay Tour (by Miami Aqua Tours). On this 1 hour 20 minute ride, you'll get the chance to cruise by the Venetian Islands and Millionaire's Row, and will see American Airlines Arena, where the NBA's Miami Heat play their home games. Along the way, dolphins and manatees may be spotted, so riders on these double-decker boats would be wise to have their cameras quickly accessible for optimal photo opportunities.
Get an up close look at land and sea creatures
Visitors of all ages can enjoy seeing exotic land animals and sea creatures, and Miami is a great place to do this. Two attractions in the city are famous for their extensive families of animals, creatures, and shows that both entertain and educate guests.
The Miami Seaquarium, on 38 acres in Miami, welcomes guests to view fascinating exhibits and engage in multiple encounters with animals. Lolita, a 20-foot orca killer whale, will "walk on water" here. Bottlenose dolphins, including the famous Flipper, perform. Outside of taking in all the beautiful natural surroundings, guests can view the two shows presented daily, with professionals performing terrific acrobatics and unbelievable stunts.
Zoo Miami is a great way to view more than 3,000 animals, many of which you won't see at your local zoo (most notably here is Florida: Mission Everglades exhibit). When purchasing tickets, opt for the full-day safari package, which includes comfortable and convenient air-conditioned monorail rides all throughout the zoo to zip you from one area to another. This pass will allow you quick access to one of the animal feeding stations, where you can personally hand feed a giraffe, giant tortoise, rhino, camel or parrot. With animals featured from 5 different continents, you'll be sure to be entertained by this most visual and interactive visit.
Thrills on and over the water
Some great attractions on and over the waterways include:
• Jet Ski Rides and Rentals (Miami Watersports; Jet Boat Miami)
• Miami Parasail (Miami Watersports)
• Banana Boat Ride (Jet Boat Miami)
• The Grand Miami Helicopter Tour (Miami Helicopter Inc.)
If a slow tour boat just isn't quite your speed, try the Adrenaline Junkie Ride (by Jet Boat Miami). This is a thrilling 30-minute high-speed ride on the Orange Twister, making 360 turns and 180 spins. It's a high-speed ride through downtown Miami that provides views of Star Island, Hibiscus Island, and Memorial Island, with a tour of Millionaire's Row. And if you just didn't get enough thrills during the ride, let the captain know. He'll give you an extra set of twists prior to arriving back at Sea Isle Marina. Proudly wear your survivor T-shirt after this most memorable ride.