Top Things to Do at Night in Miami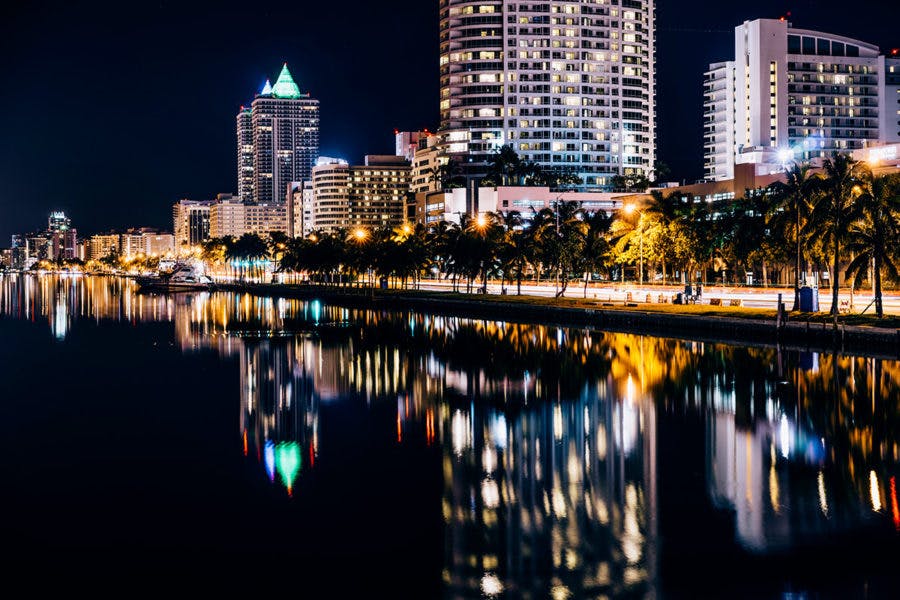 Miami is a beautiful dreamland found in South Florida. Its name, Miami, is a term that reminds people of dazzling beaches and amazing communities. Even the fussiest individuals who go to Miami never run out of options when it comes to amazing things to do. There are wonderful drinks, mind-blowing culture, arts, and a rocking nightlife.
Here are some of the most exciting things you can do at night in Miami.
Enjoy Live Music
If you love to travel across the country with your friends, you will be happy to be in Miami. That even makes more sense when you get there and want to have some fun at night. The place is packed with bars, restaurants, and nightclubs at almost every turn.
With your friends, you can go and enjoy live music at Jazid. Jazid is a nice live music venue that features many local artists and performance poetry.. If you like, you could move to the EPIC hotel and have fun listening to jazz music throughout the evening.
There are many options you can opt for if you want to have the best time in Miami at night. For example, if you are looking for the most outstanding experience, you might want to try Fillmore Miami Beach.
Visit Rustiko
Are you a fan of kosher meals? Even if you aren't, provided you are in Miami, Rustiko is one of the places you should never miss. Rustiko is one of the best restaurants located in Florida's surfside and offers a range of dishes you should consider trying.
In this place, you will find and enjoy a plethora of Italian pizzas, pasta, and the list goes on. Rustiko is one of the reasons many people find themselves in the surfside, and you don't have to be religious to enjoy kosher.
If you feel full and wish to try something light, Rustiko serves natural juices made from natural ingredients. That way, you have nothing to worry about, even if you are trying to stay on a diet.
Visit Mango's Tropical Café
Are you in love with Latin music and dance? If that's right, if you are in Miami, you should try Mango's tropical café. It is a Bachata and Salsa session that is perfect for the people like you.
At the café, you will also enjoy an hour of free Salsa and Bachata lessons. Your adventure will begin at the spectacular Mojito Room full of attractive bronze trees, peppy lighting, and sofas. You will get to master some of the best moves as an expert teaches you the ins and outs of Latin dance.
Stroll Along the Coconut Grove
Not so many people know that the coconut grove provides some of the best sceneries in Miami. But since you are reading this guide, you must never fail to go to this place during your visit. Currently, the few visitors who get there know that the coconut grove is one of Miami's best recreation spots.
If you are feeling bored or you want to try something simple yet rewarding, the coconut grove is your best bet. The place will enhance your mood and fill your soul with a lot of peace. In this location, you will see many boutiques, galleries, and amazing cafes.
That means you can still enjoy nature as you shop. Once you have spent time strolling, sit down at one of the restaurants and enjoy a life-changing meal.
Try City Lights Air Tour
Miami has amazing buildings; some are old, some boast modern design. All the same, you will have a great time flying over the skyscrapers in the evening as the lights of the city come to life.
To have that experience, you should get in touch with the Miami City Lights Air Tour. The tour takes 60 minutes and will give you a different perspective of the entire city. For instance, you will see the moon as it reflects on Biscayne Bay and South Beach's neon light.
That is one spectacular experience you can enjoy with your loved ones and friends. Despite being a little bit more expensive, this is one of the best experiences you need to opt for during your Miami visit.
Art Walk at Night
This choice is great and could work best for individuals looking to save money while enjoying Miami at night. Coral Gables Gallery provides free admissions on the first Fridays of every month. It commences at 6 PM and ends at 10 PM.
If you are in Miami and it is the beginning of the month, this is an activity you should consider. You will notice that during that time, thousands of tourists and Miami residents flood the streets to enjoy the art walk at Night.
Aventura Mall
Suppose you want some luxury items and are ready to splurge, this is the best place to be. Aventura Mall has been there for some time and attracts thousands of visitors to Miami every month. The mall is packed with many high-end brands like Cartier, Hugo Boss, and Gucci. At the mall, you will feel more like a VIP shopper.
Closing Thoughts
From dairy restaurant to amazing air tours, Miami has it all. Whether you are visiting alone, with friends, or loved ones, you will have the best time in this huge city. Therefore, as you plan your next vacation, be sure to visit one or two places suggested in this guide, and you will be a happy person.